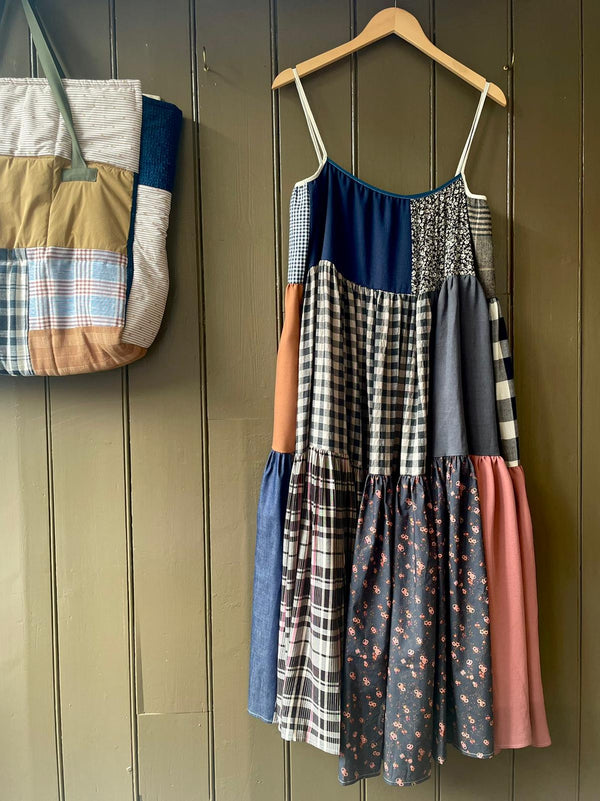 La Reunion Sleeveless Dress Style 4
Size 1 (we stock sizes 0 & 1, the shape is very loose and would fit a wide range of sizes. We would recommend 0 for UK 8-10, 1 for 12-14)
Designed and handmade in New York by Sarah Nsikak
Inspired by the Namibian women of the Herero tribe, these custom made Patchwork Dresses are symbols of resiliency and strength after overcoming attempted Genocide in the 19th century. These dresses are art pieces meant to empower, embolden, and inspire all while telling the stories of Africa. 
In efforts to utilise the exorbitant waste generated by the fashion industry, all dresses are made using recycled material and special vintage dead stock fabric. Each dress will come with panels that have been meticulously selected and some even hand sewn for the preservation of the material. 
The dress is designed to be worn oversized and fit loose. 
A one of a kind piece to be treasured forever. 
Can be worn both ways. 
Model is 5"8