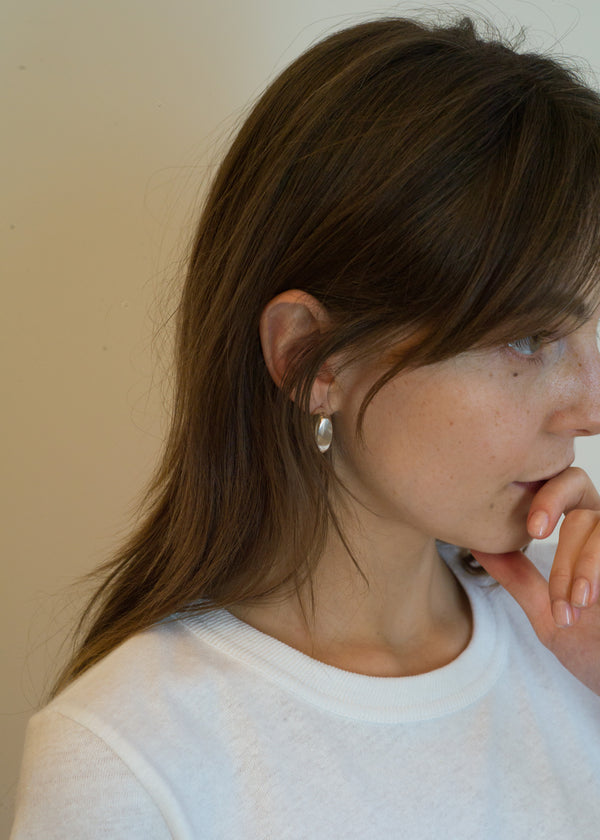 Ursa Major Matina Hoops No.2
Ursa Major is handmade by Kate Jones ; inspired by her surroundings on the coast of Maine. 
Designed to be future heirlooms, they are made to be treasured forever. 
Hand carved from wax, and hollowed on the inside for a wearable lightness.  Measures approx 7/8" long and 1/4" wide (on the face of the earring).
Sold as a pair.