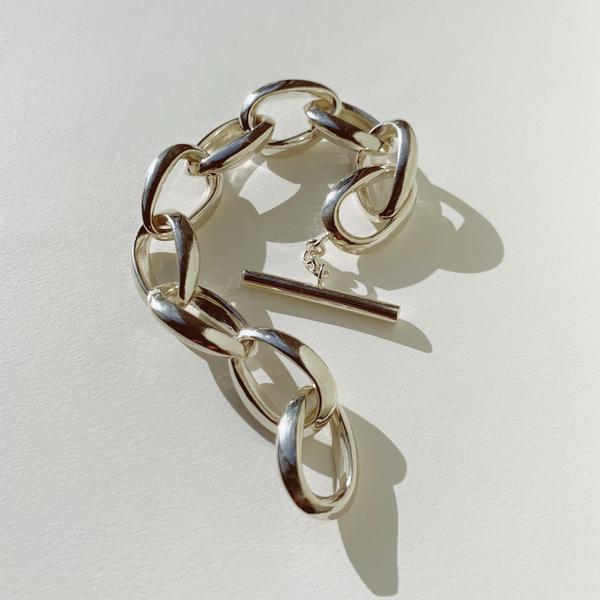 Ursa Major Lourde Bracelet
Lourde ~ French for heavy. 
The classic toggle clasp on this link bracelet is a nod to just that.  The Lourde Bracelet is Kates interpretation of a well loved standby: a utilitarian, chunky silver link whose simple gravity is intrinsic to its preciousness, and suggests a lifetime of wear.  We hand carved the subtle tear drop links from wax, giving them a nuanced curve with a slight edge. 
Size small 

Hand-made in USA by Kate Jones, using recycled silver.