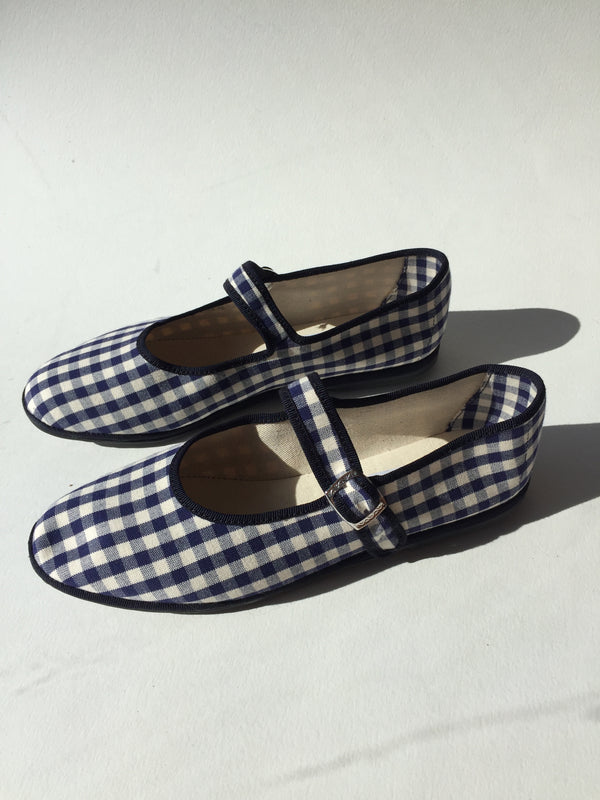 Drogheria Crivellini Gingham Mary-Janes
Drogheria Crivellini have been manufacturing these traditional Venetian Slippers since 1955. 
The slippers have a stitched rubber sole and beautiful cotton gingham upper, to create a shoe that is suitable for indoor and (dry) outdoor use. 
The shoes feature an adjustable strap with a popper, cotton upper and stitched rubber base made from recycled bike tyres.
Navy gingham 
These Mary Janes feature a sturdier rubber sole and a very slight heel, compared with our other Mary Janes that are differently priced
They are not suitable for excessive walking or wet weather. 
We advice you take your usual size 
Sole Length:
36: 24cm
37: 24.5cm
38: 25.5cm
39: 26cm
40: 26.5cm
41: 27cm