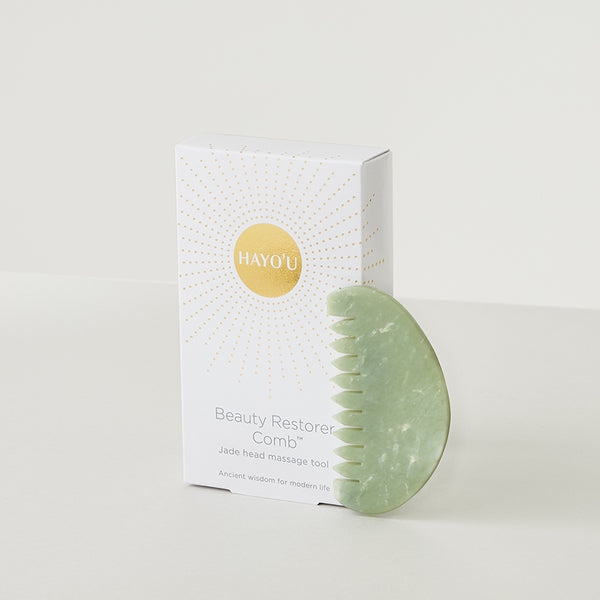 Hayo'u Beauty Restorer Jade Comb
Run this gorgeous Jade Comb across your scalp to promote healthy hair and relieve tension. It's also the perfect tool for the ancient practice of body combing. Press-stroke the comb all over your body to encourage lymphatic drainage and smooth the skin.
Made from 100% Xiuyan jade, revered for its restorative properties and certified to the highest of standards. Please note, due to the nature of natural stone, the colour will vary slightly.
Our product packaging is made from doubled walled cardboard and where possible we do not use single wrap plastics or cellophane to wrap our products for environmental reasons.